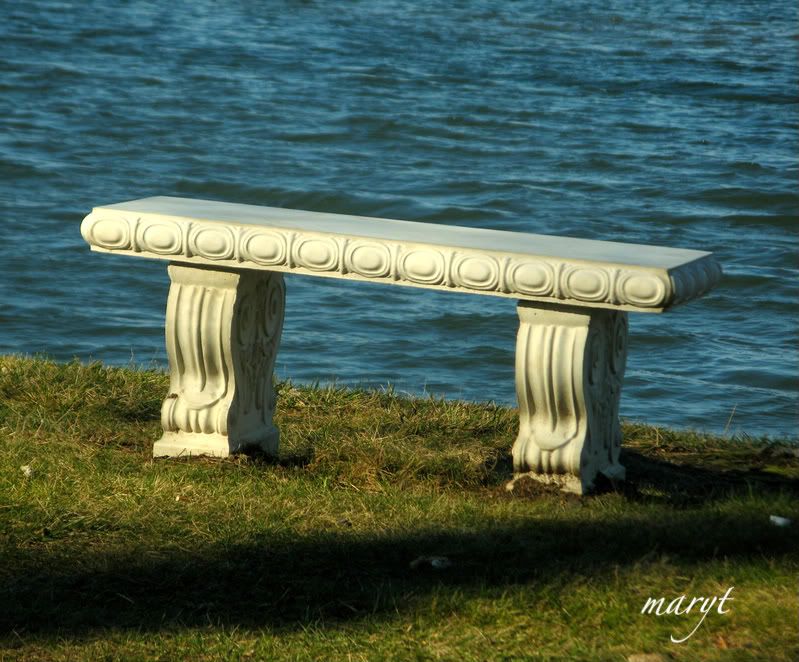 This is Malba, N.Y. It's located at the very northern end of Queens and is considered part of Whitestone, Queens, N.Y. I often find myself driving through this small area which is bordered on the north by the East River.
Typical houses in this part of the county are large Tudors. Heavy chimneys and decorative half-timbering give
Tudor style houses
a Medieval flavor. The Tudor style is sometimes called
Medieval Revival
.
Along the River, from which you can see the Whitestone Bridge, parts of College Point and Manhattan Island, there are a few decorative benches, one of which you see above. It's a lovely place to sit in the summertime.
HAPPY NEW YEAR TO ALL THE PARTICIPANTS AND THE MY WORLD TEAM!