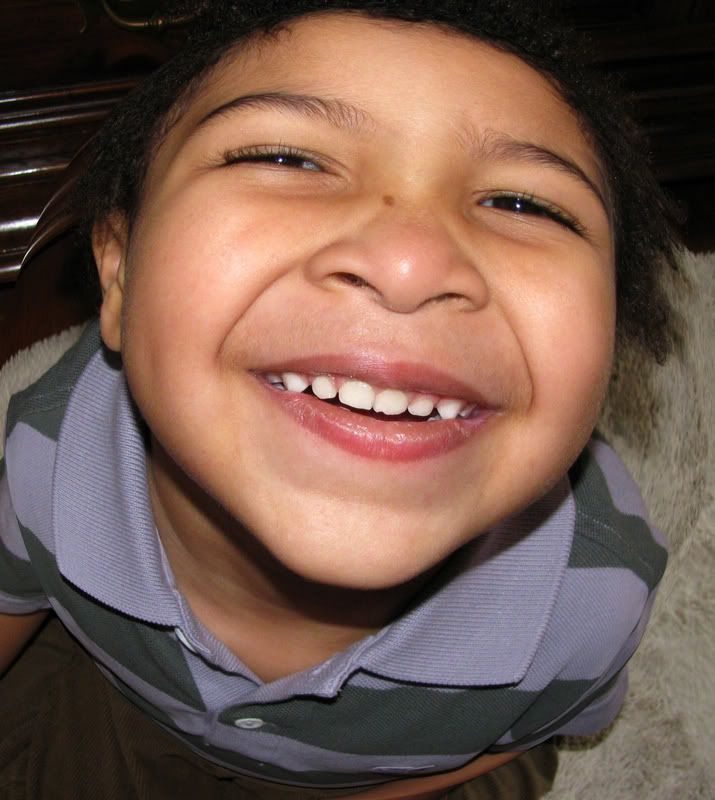 My grand-nephew posed for this photo by sticking his face right up into the camera. I thought I would Spherize his face using Adobe Photoshop 7. I laughed when I saw the result. But he still looks cute doesn't he?
Go over to
Creative Photography
to see other participants. A new Creative Photography starts tomorrow.