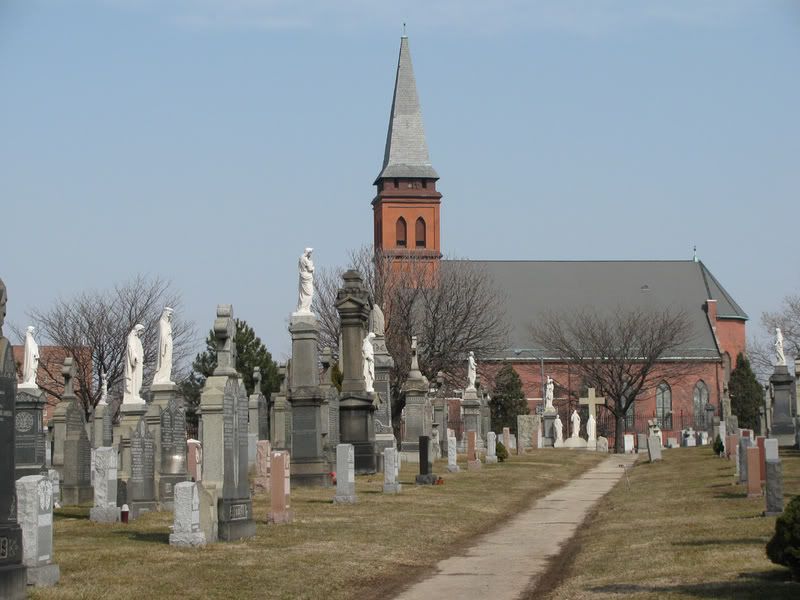 Old Calvary Cemetery with
St. Mary's
Roman Catholic Chruch in the background.
March 2009

St. Mary's Roman Catholic Church, which dates to 1887 and was built by renowned church architect Patrick Keely. Vernon Blvd. at 49th Avenue. It is the third church on the site; cinders from the LIRR powerhouse burned down its predecessor.
Jan of
Murrieta 365
is the host of SOOC "Straight Out of the Camera" Sunday. Go visit her and her participants
here.