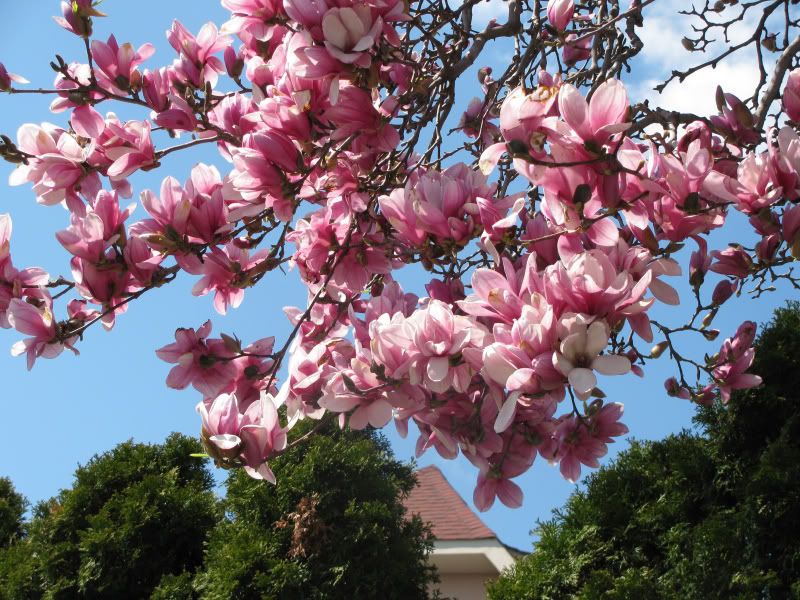 Here's the magnolia tree around the corner from my house. I took this photo a week ago and it was in full bloom as you can see.
I showed this very same tree last week on "My World Tuesday" before it was in full bloom.
Magnolia trees come in white, pink and yellow. They bloom early in Spring, at least here in the Northeast.
With just a little research on the net I found out this one is called a
Leonard Messel

magnolia

and offers lovely pink blossoms with white inner petals. There is just nothing else like it. Flower color can vary from a lighter to a darker shade depending on the season's temperatures, but most years, it is an outstanding flamingo pink. You can count on plants to grow fifteen feet tall and ten feet wide.


Thanks to the
My World Team:
Klaus
| Sandy | Ivar | Wren |
Fishing Guy
|
Louise