This is the inaugural Sunday for this very interesting meme created and hosted by Robin at
Around the Island.
Here's my offering for Sunday May 31, 2009: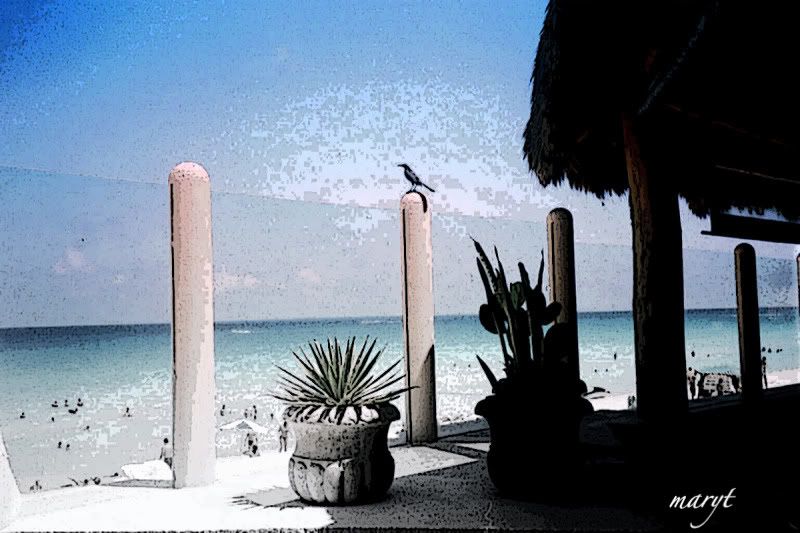 This is a photo I took in August, 2001, in Cancun. It was the first time we went to Mexico on vacation and we enjoyed ourselves very much.
I did some photo-editing to improve the quality of the photo. First I applied a style that called for fading of color from top to bottom. And then I applied the Poster Edges filter.
Hope you like it.
Robin's meme starts today at 5:00 PM EST. Go on over to her blog to visit other
participants.