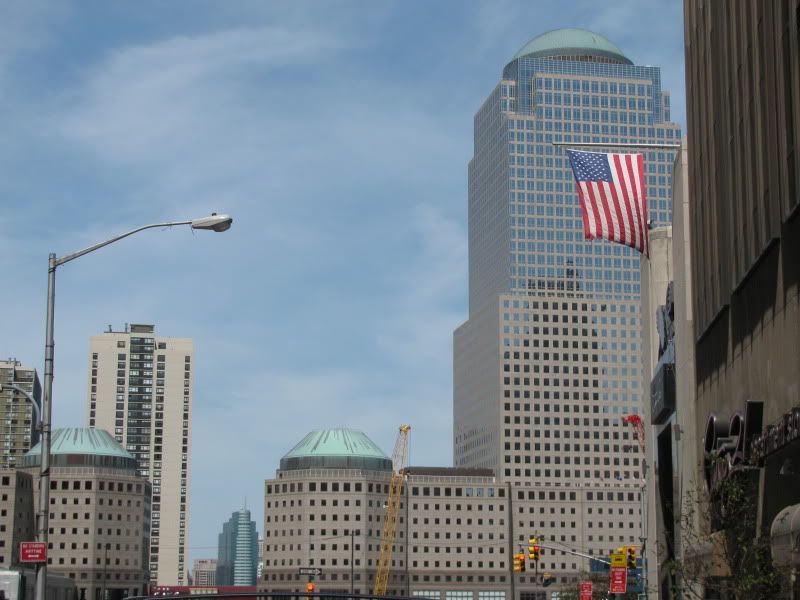 Do you recognize this place? this is Ground Zero in New York City. I took this shot over the weekend. I shot out from where I was standing because you really can't get a shot down into the empty hole.
There were cranes moving lazily and a few people milling around. No matter that there was really nothing to see I felt the place was a hallowed place. I felt silenced.
My husband, Vinny, waited in the car while I made this visit. He had been at the World Trade Center that day. He was a few blocks from Ground zero when the buildings fell. He was enveloped by the dust and debris and took hours to finally get home in Queens. I didn't hear from him til 1 in the afternoon.
Thanks to the My World Team:



Klaus

| Sandy | Ivar | Wren |

Fishing Guy

|

Louise