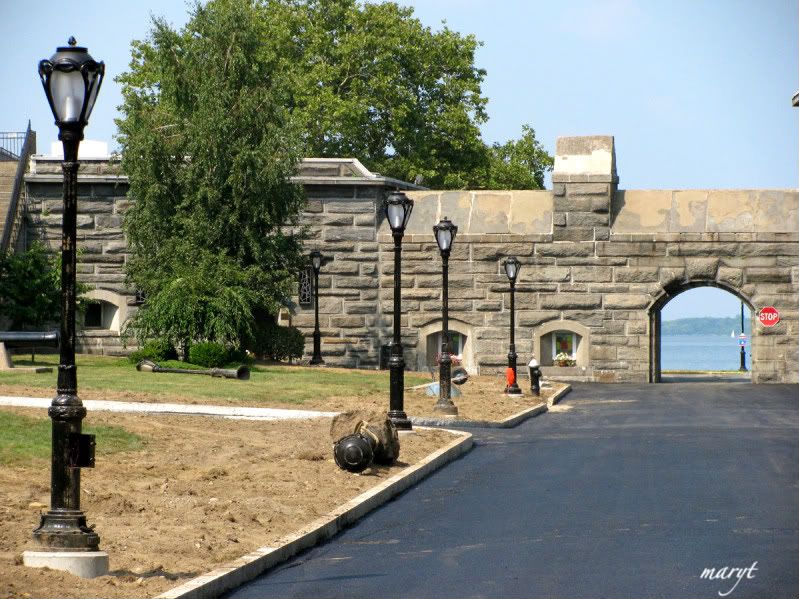 Fort Schuyler is a preserved 19th century fortification in the New York City borough of The Bronx, that houses a museum, the Stephen B. Luce Library, and the Marine Transportation Department and Administrative offices of the State University of New York Maritime College. It is considered one of the finest examples of French-style fortifications. The fort was named in honor of Major General Philip Schuyler of the Continental Army. It has been listed on the National Register of Historic Places since 1976.
Fort Schuyler was one of many forts built along the east coast of the United States in the aftermath of the War of 1812 (with the British Empire) when it became brutally apparent that the US coast was poorly defended against foreign invasion. Fort Schuyler was dedicated in 1856 after only 75% completion. The fort was strategically positioned to protect New York City from naval attack through Long Island Sound; guarding the eastern entrance to New York Harbor. It is located on Throgs Neck in the southeastern tip of the Bronx at a point where the East River meets the Long Island Sound. Fort Totten faces it on the other side of the river.

Their interlocking batteries created a bottle-neck of defenses against ships attempting to approach New York City. Fort Schuyler, at its peak, boasted 440 guns. Later, it would be fitted with various other pieces throughout the ever-modernization of coastal defense artillery, once including 10" and 12" guns on disappearing carriages installed on the roof and on the peninsula around the fort. Coastal artillery emplacements at the fort lasted until 1935.
During the American Civil War, Fort Schuyler held as many as 500 prisoners of war from the Confederate States Army and military convicts from the Union Army.
~~~~~~~~~~~~~~~~~~~~~~~~~~~~~~~~~~~~~~~~~~~~~~~~~~
Along the southern border of the fort there are lawns that are open to the public with a few tables and benches.
Looking out to the south you can the Throgs Neck Bridge and Little Bay Park across the way.
It is at this point where the East River and the Long Island Sound meet.
Thanks to the My World Team:



Klaus

| Sandy | Ivar | Wren |

Fishing Guy

|

Louise