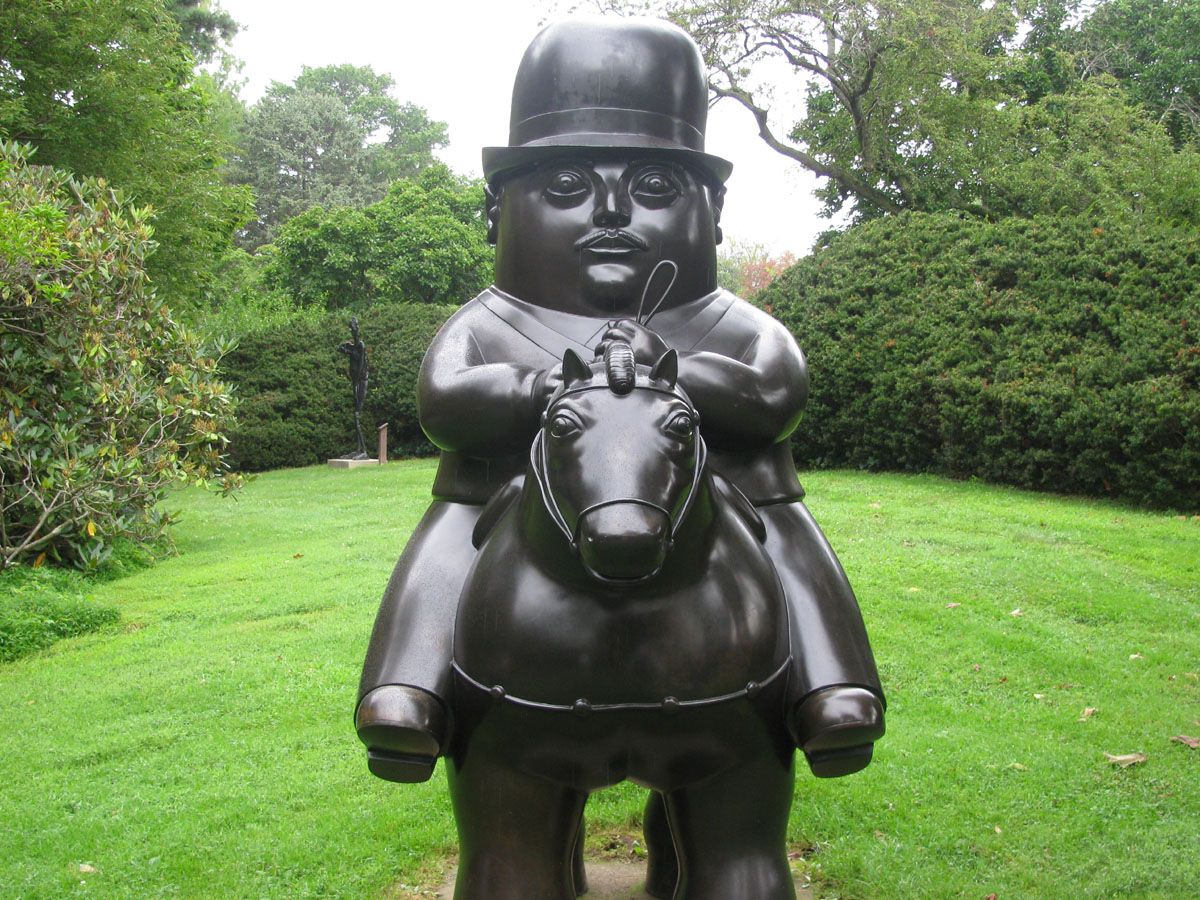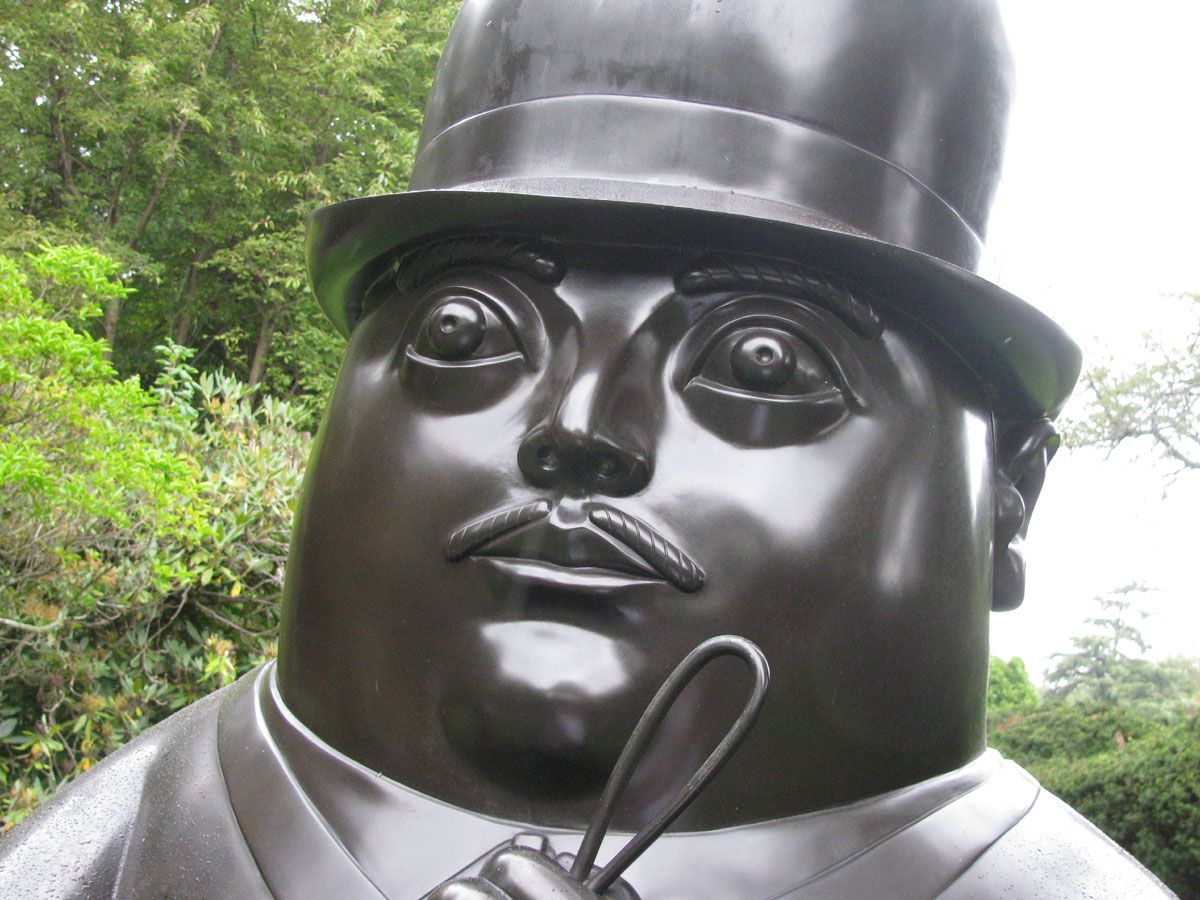 Fernando Botero


Man on Horseback, 1984
Bronze
98 3/8" x 76"x 52"
Extended loan from The Metropolitan Museum of Art, 1988
Nassau Museum of Art, Roslyn, N.Y.
outdoor sculpture
Fernando Botero is a Colombian-born painter and sculptor, best known for his
satirical paintings of oversized, fleshy figures with large limbs and small bodies.
Botero began making sculptures in 1971 as a natural evolution from his voluminous, three dimensional paintings, and now spends most of his summers working on sculpture at his home in Tuscany, near a reliable foundry. His rounded, smooth sculptures of people and animals exhibit a
comic disregard for correct proportions.
This self-assured gentleman in a suit and a bowler hat, his legs as large as those of the horse, emerges from the surrounding woods to greet visitors to the Museum.