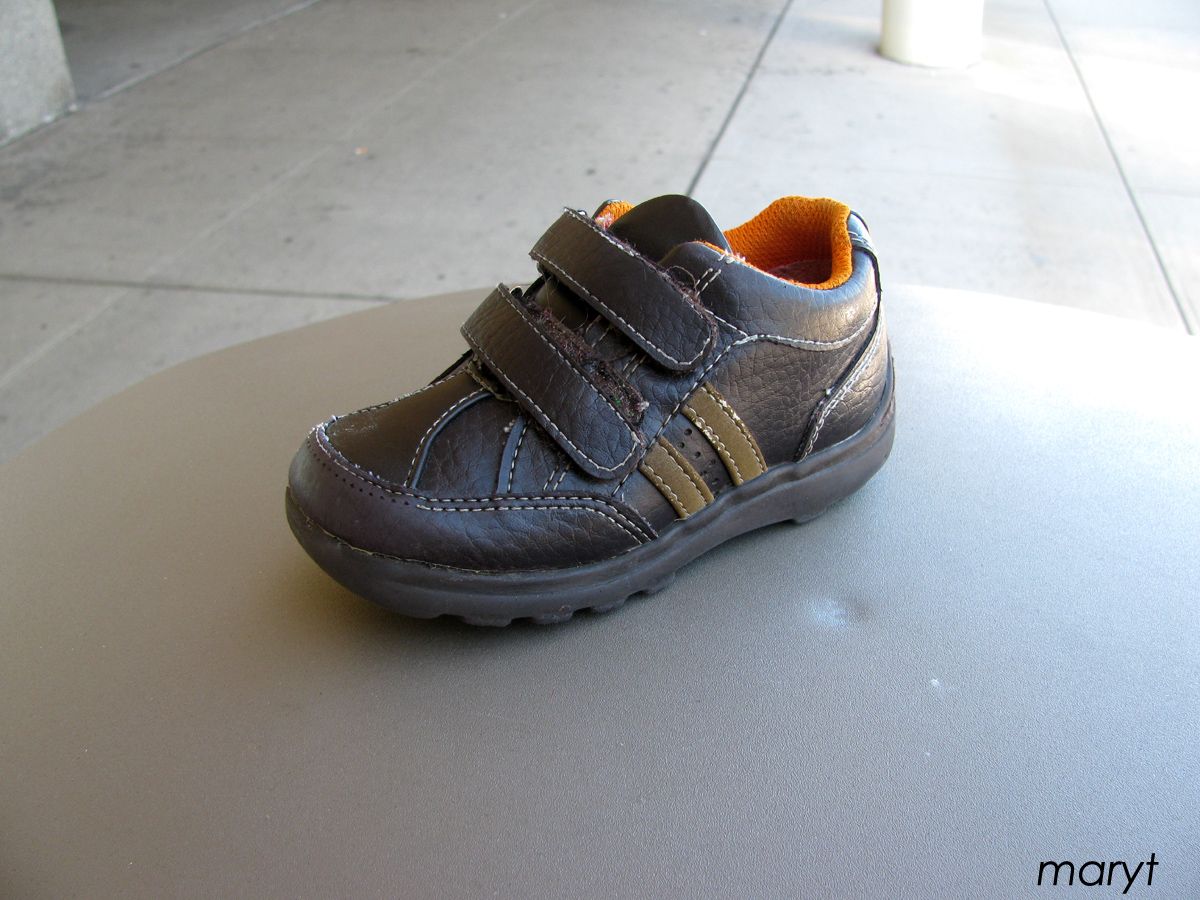 Have you ever seen a sneaker hanging from the electrical wires overhead in your neighborhood? Or a woman's high-heeled shoe in the gutter on a Sunday morning?
Well, I bet you've never seen a little boy's shoe sitting on top of the waste can in your local shopping center? Have you?
When I passed the almost new brown shoe I looked at it again and went back to my car for my camera. Why do I every leave the camera behind?
This morning it wasn't there anymore. I really hope the Mom or Dad came back looking for the shoe and was delighted to find it perched there.
I think most people would leave it just where it was.
Thanks to the My World Team:



Klaus

| Sandy | Ivar | Wren |

Fishing Guy

|

Louise