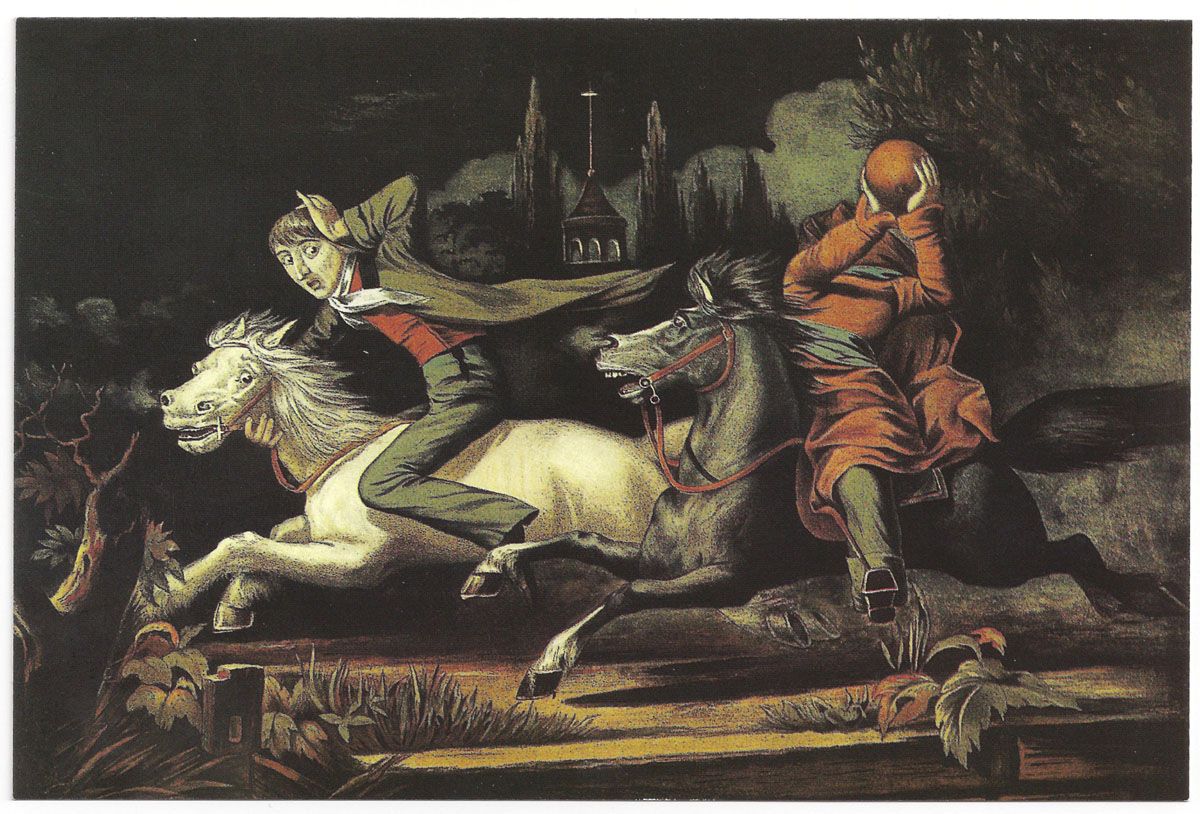 I thought I would post this postcard which depicts the ride of Ichabod Crane escaping the Headless Horseman in Washington Irving's short story
"The Legend of Sleepy Hollow."

I bought it on Wednesday in
Sleepy Hollow
where we visited The Irving family plot in the
Sleepy Hollow Cemetery.
Visiting Sleepy Hollow is appropriate at this time of year. The leaves are at their Autumn prettiest and, of course, the
Headless Horseman
is out and about across the land. Sleepy Hollow decorates its main street called North Broadway with
Halloween
decorations every year.
Marie hosts
Postcard Friendship Friday
at
The French Factrice.
Go over and visit her and other participants.