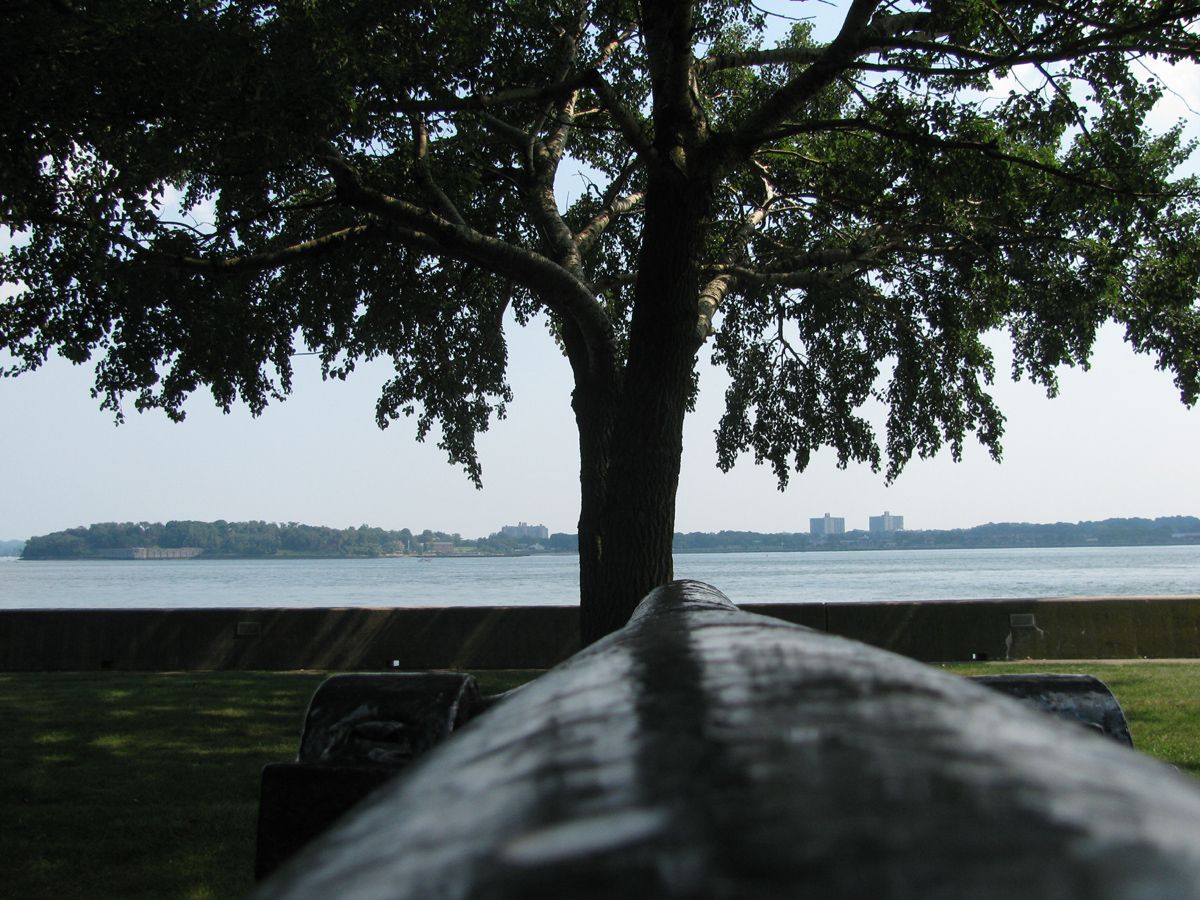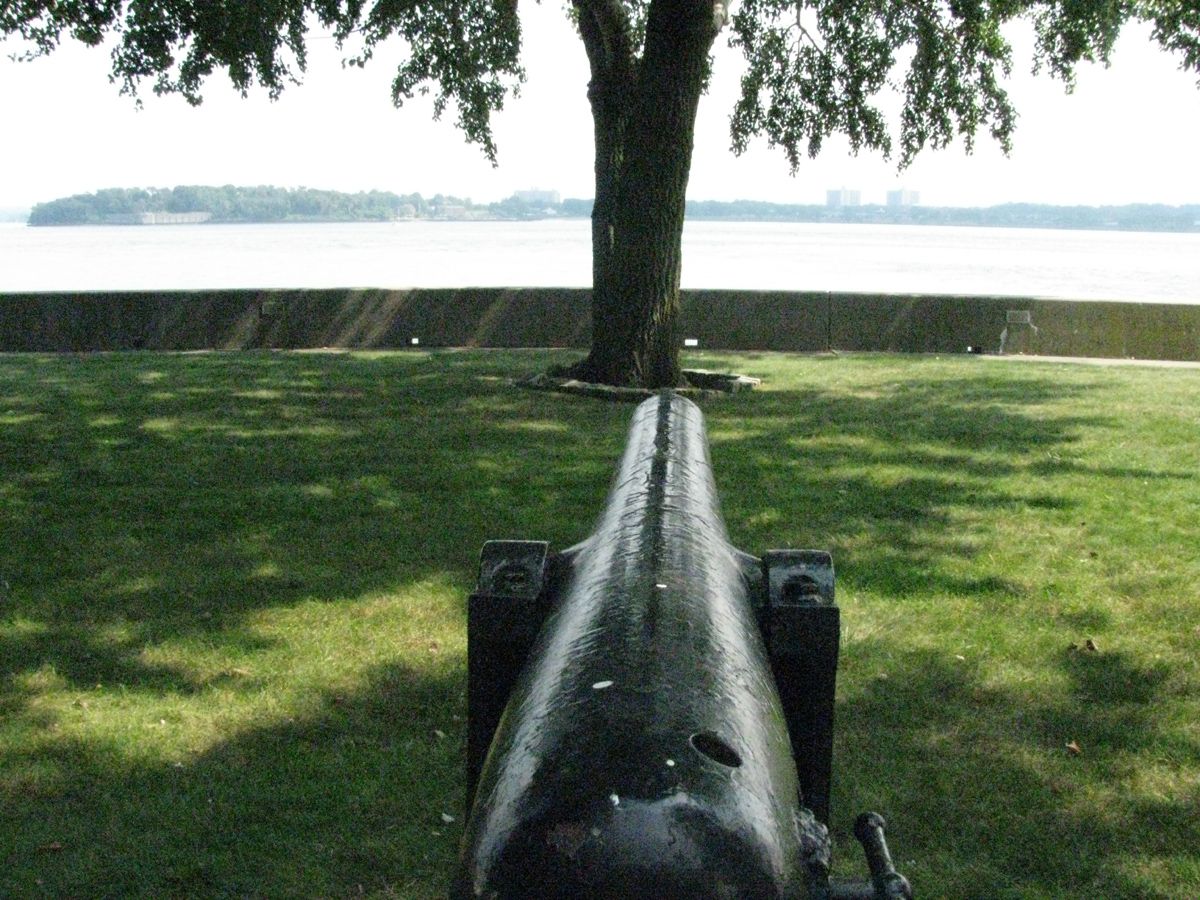 I didn't notice the reflection of the tree in front of this old 19th (18th?) century cannon until I was looking for a photo for James's
Weekend Reflections
meme. I think you can see the reflection best in the first photo where I sighted down the barrel with my camera.
The location for these shots is Ft. Schuyler in the Bronx, New York. You are looking across the point where the East River and the Long Island Sound meet. The land mass across the way is Douglaston.

James tells us to "feel free to be creative. Remember this meme is for any type of reflection."