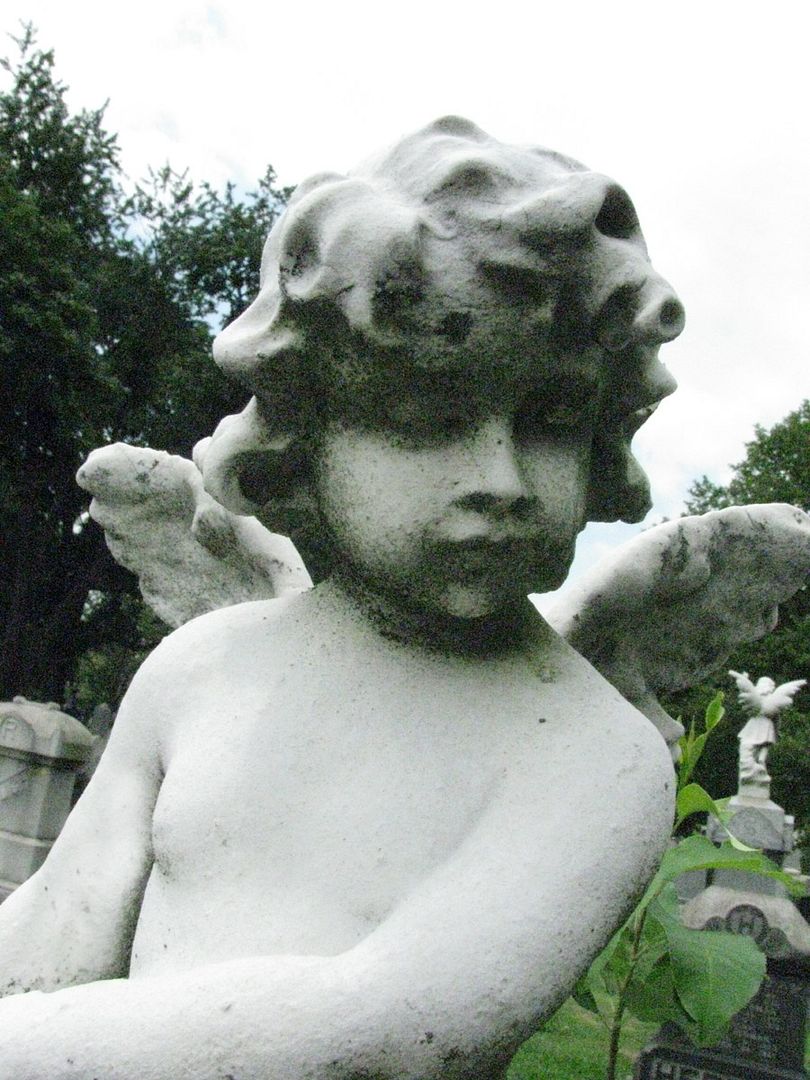 St. Michael's Cemetery, Astoria
St. Michael's Cemetery is situated in the borough of Queens in New York City. Established in 1852, St. Michael's is one of the oldest religious, nonprofit cemeteries in the New York City metropolitan area which is open to people of all faiths. It is owned and operated by St. Michael's Church, an Episcopal congregation located on the Upper West Side of Manhattan.



This little angel sits above the grave of a young child. Does the moss growing on the sculpture add to the effect or detract from it?
Thanks to the My World Team:

Klaus | Sandy | Ivar | Wren | Fishing Guy | Louise| Sylvia