Marie hosts

Postcard Friendship Friday

at French Factrice.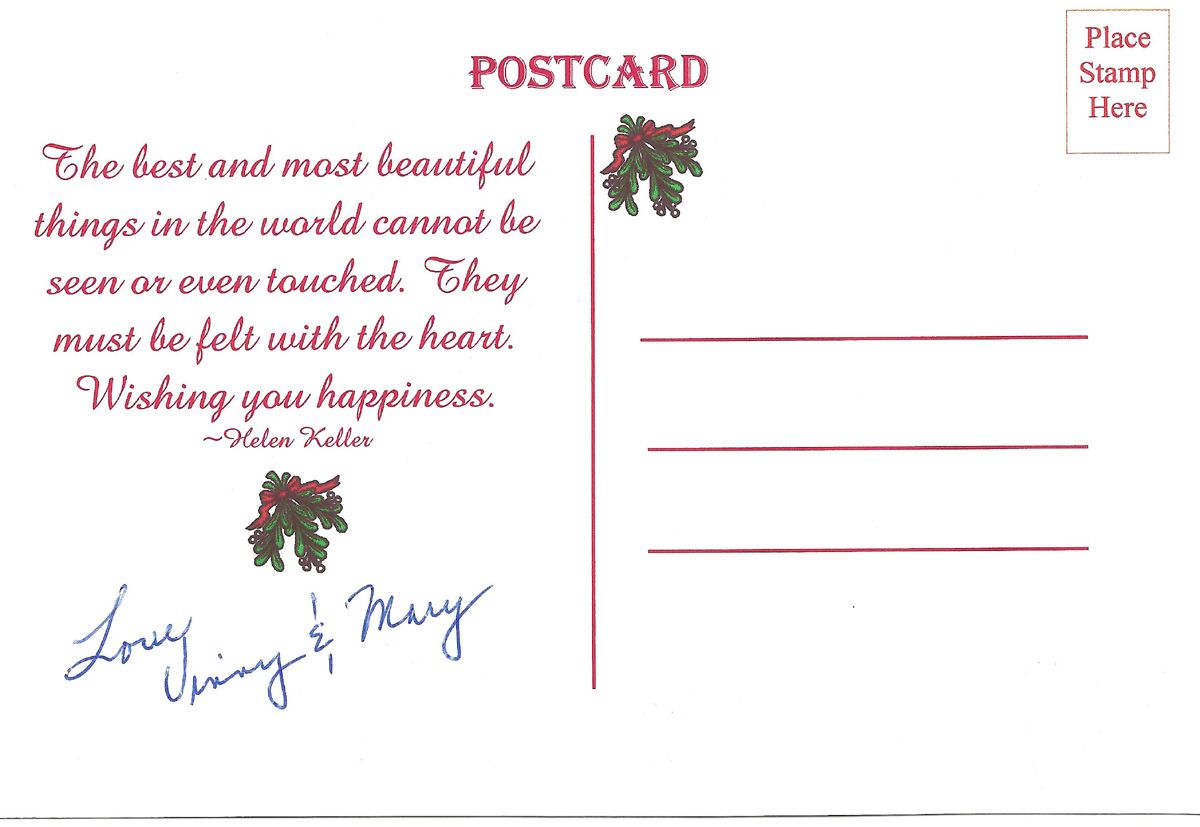 This is the front and back of the postcard I will be sending out for the holidays. I took the photo last weekend and thought it would be great for my card this Holiday Season.
Go visit Marie at the French Factrice to see what other postcard lovers are posting.