Merry Christmas
everyone! Marie hosts
Postcard Friendship Friday
!
Here's my postcard for today: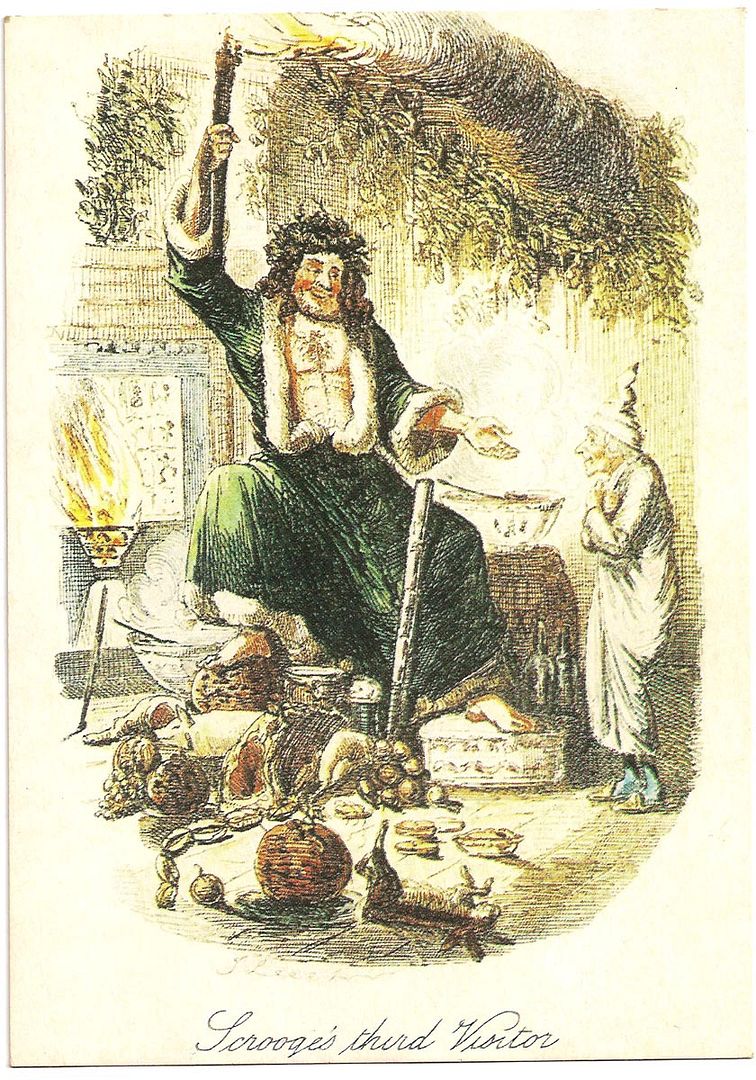 Here is the

text

on the back of this postcard which I just located among my Christmas wrapping paper and ribbons. I bought it back in the 1990s when I went to London:
SCROOGE'S THIRD VISITOR, DICKENS HOUSE
The Ghost of christmas Present, illustrated by John Leech for the original edition of A Christmas Carol (1843).
You are all special, you are all unique;
May your Christmas be as special and unique as you are!
Merry Christmas!