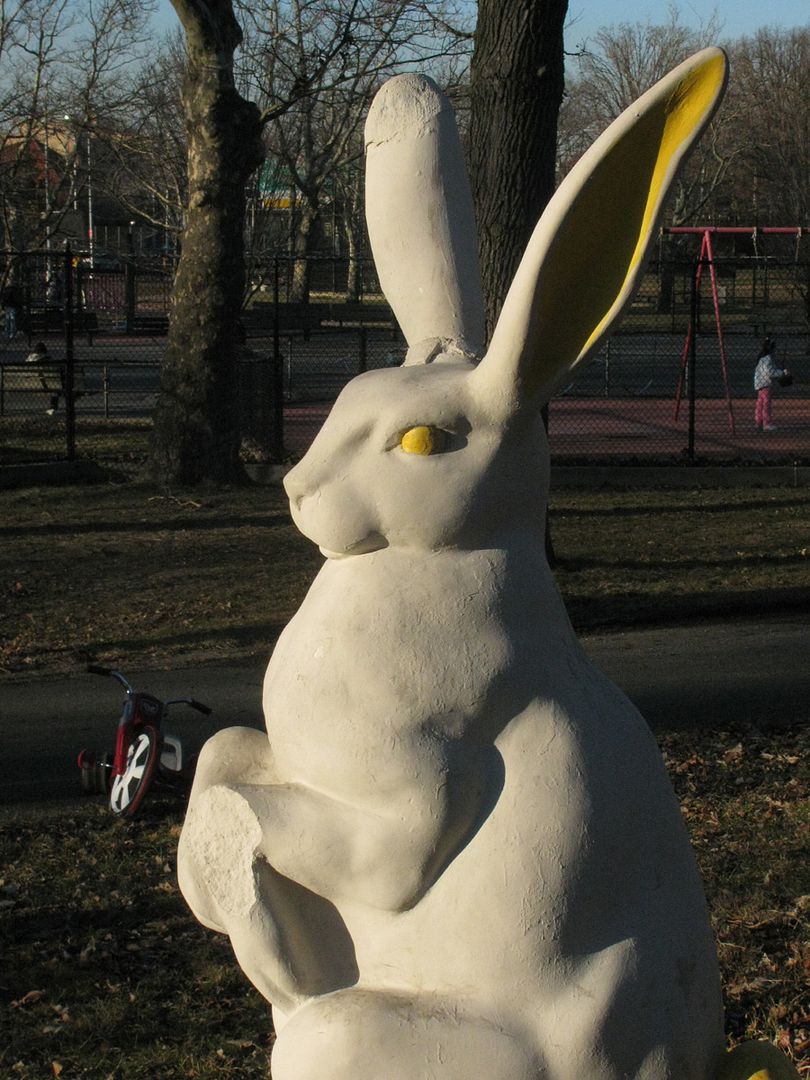 "Harvey" of Harvey Park in Whitestone, NY

Because the park is named Harvey Park they erected a Rabbit and named him "Harvey" after the imaginary rabbit in the film

Harvey

with Jimmy Stewart.

This playground is named for George U. Harvey (1881-1946), who served as Queens Borough President from 1928 to 1941. The property was acquired in 1892 for public use as part of the water supply system for the village of Whitestone. In 1936, as part of the construction of the Whitestone Parkway, this ground was assigned as parkland. The area was diminished twice--a part was demapped in 1953, as part of the development of the Whitestone Expressway, and the western portion was taken in 1969 for College Point Industrial Park.