Marie of The French Factric
e is the host of
Postcard Friendship Friday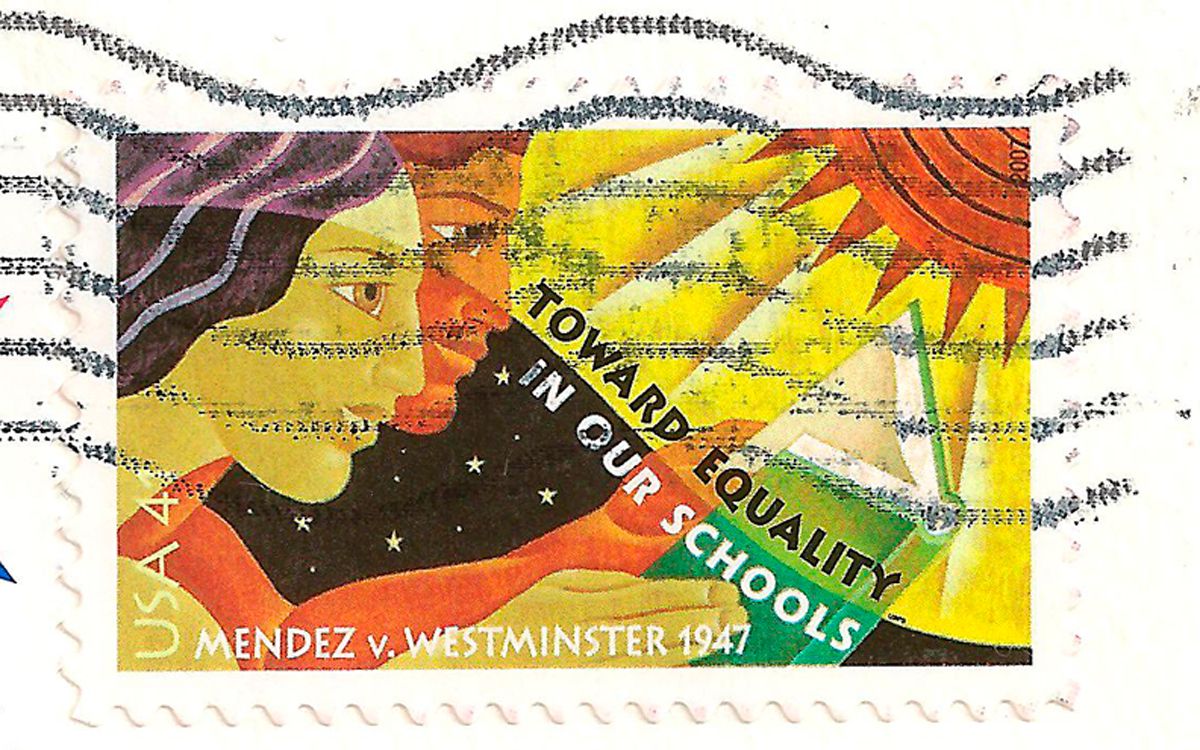 I wanted you to see this
(cancelled) stamp
that I received on a card yesterday. You can read the
full story
and see an uncancelled stamp
here
.
This 41-cent stamp was unveiled in 2007 and commemorates the 60th anniversary celebration of the
Mendez vs. Westminster (1947) decision
. This case represents the Mexican American Desegregation Case from Orange County, California in 1946. The case was decided seven years before
Brown v. The Board of Education
, and argued on Appeal by
Thurgood Marshall
of the NAACP, among many others. The Mendez case is a civil rights study about how one family stood up to a segregated society and with the support of their friends, relatives, community and hosts of lawyers and civil rights groups, convinced the Courts that segregation had no place in our schools or in our society.
You can visit Marie at the
French Factrice
to visit other participants in this meme.