James of Newtown Daily Photo is the host of
Weekend Reflections
Go over and visit him to see "Mr. Blue Sky" a marvelous reflective post you'll love!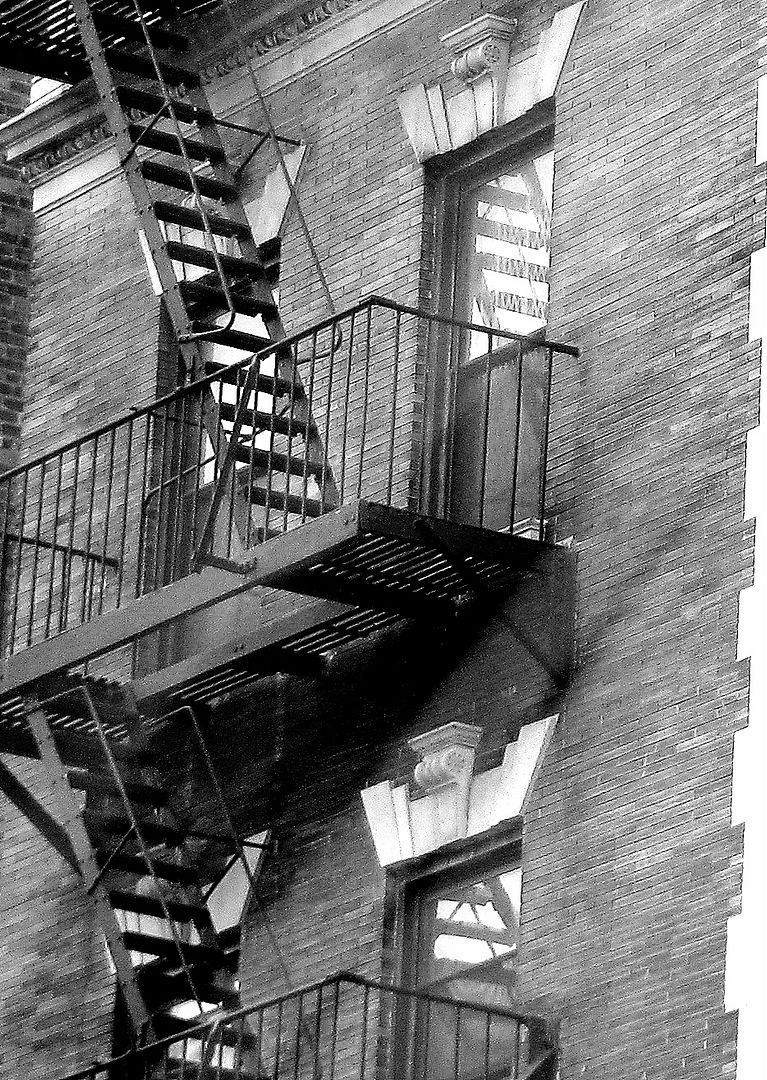 This is the cropped image of a corner building in New York City somewhere. This is the side of the building where I suddenly realized as I looked at the picture that the fire escape reflected in the windows of the second and third floors.
It's amazing what you find when you look close at the pictures you've taken with completely different ideas in mind...
I thought the photo would look good in black & white because there wasn't much color in the original.