James is the host of
Weekend Reflections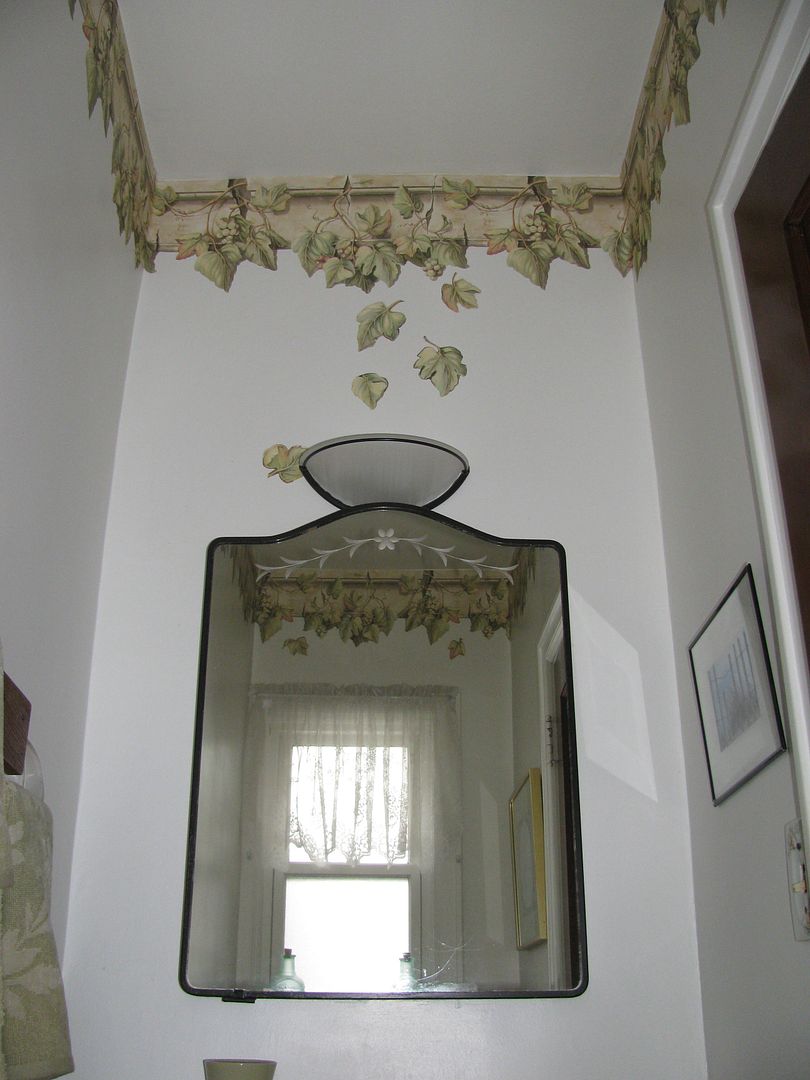 A photo of my first floor bathroom. It's very small but has a high ceiling. So I decorated with a border where the wall meets the ceiling. I cut out a few leaves from the border and pasted them as if they were falling into the light receptacle. I thought it would act as a trompe l'oeil and lead the eye down into the middle of the room.

I thought the reflection in the mirror of the border and the window in the room was interesting.
Go visit at
Newtown Area Photo
for more participants.