Tink

is the host of this very fine meme, THIS Way Thursday WAY.

I'm always excited when I find a sign somewhere. This one was on the fence of the parking lot of

Barnes and Noble Bookstore in Manhassett, Long Island.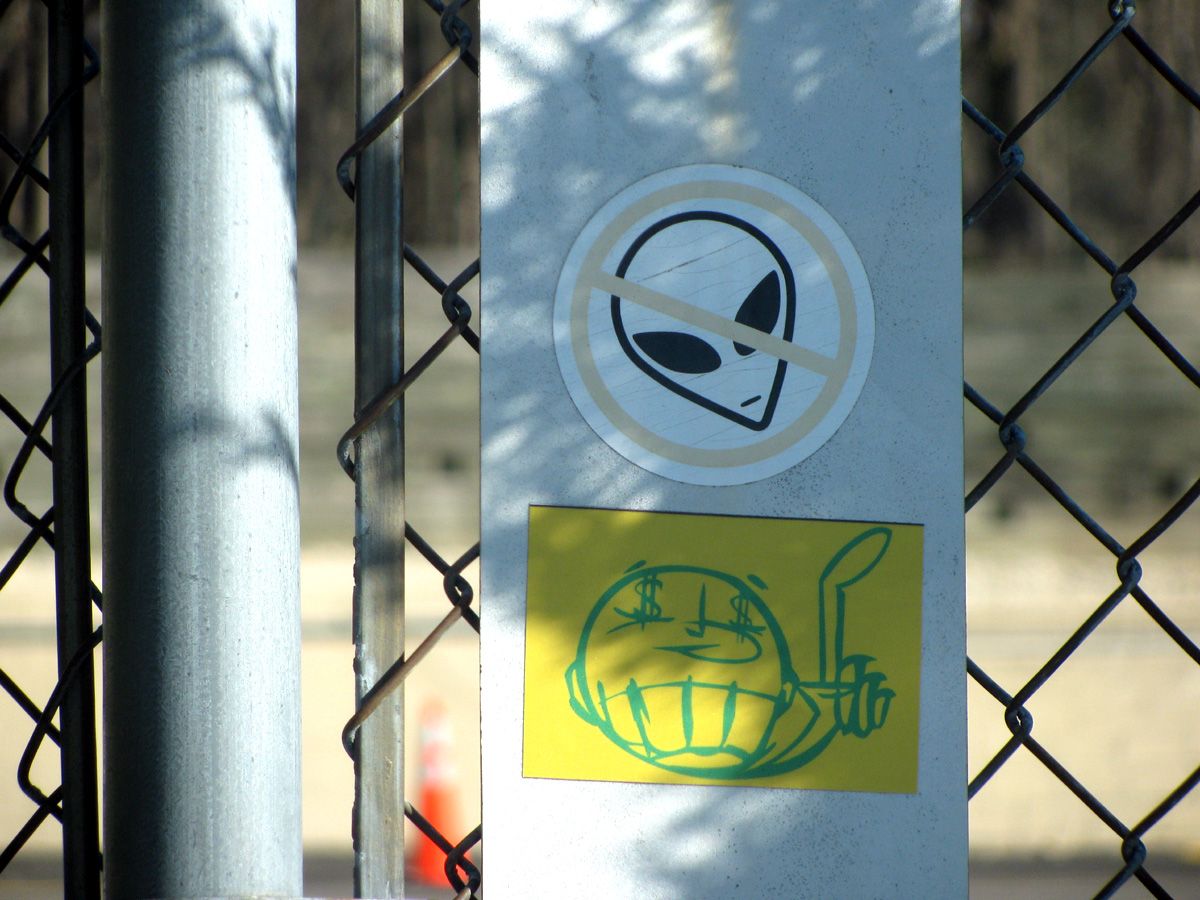 I think the top icon mean

"NO Aliens.

" No aliens? Huh?

But the bottom one... Who knows? Anyone have any ideas?

You can go on over to Tink's blog and see other participants in this meme.