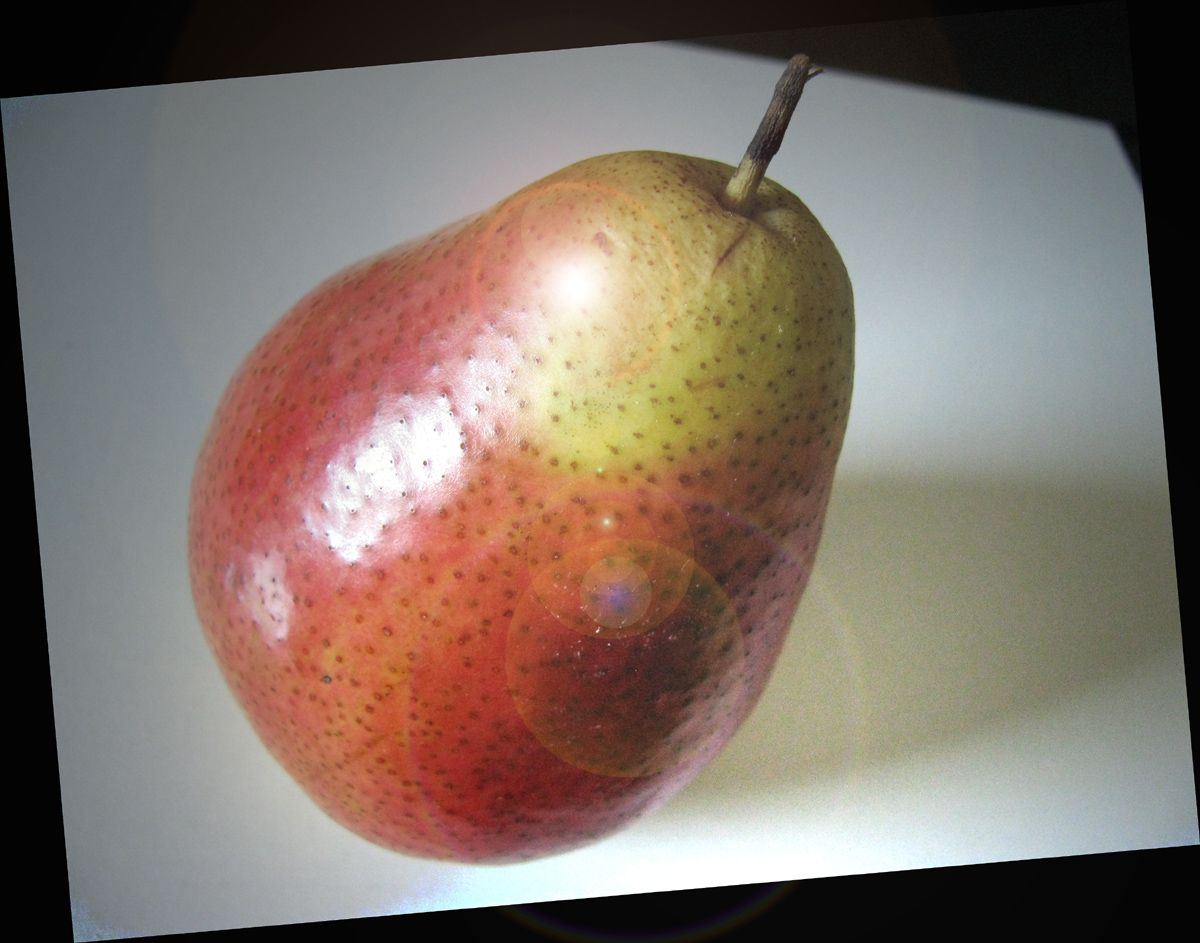 A photo of a simple, yet colorful, pear still had no interest as far as I could tell. So I rotated the canvas on which the pear sat, added some lighting effects and a lens flare.
The light on the side of the pear
reflects
from the window on its right.
James
of
Newtown Area Photo
is the host of
Weekend Reflections
. One year ago today, May 14th, 2009, James started
Weekend Reflections.
Congratulations, James, I love this meme!