Beth is the host of Postcard Friendship Friday.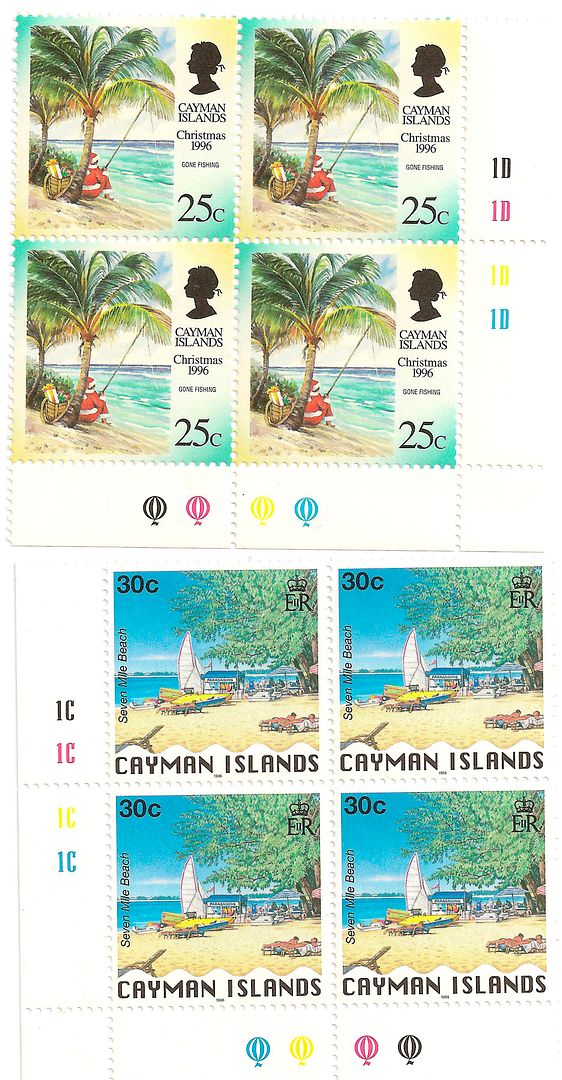 We visited the Cayman Islands back in 1996. I saved some stamps from there as you can see. Notice Santa fishing on the top group of stamps. I think we went to the islands in January...
We stayed in a hotel on Seven Mile Beach pictured in the bottom group of stamps. It was a lovely place.