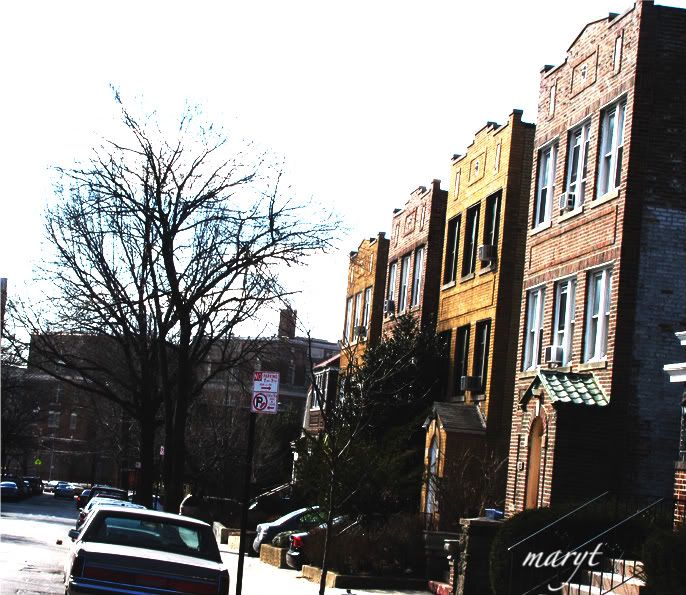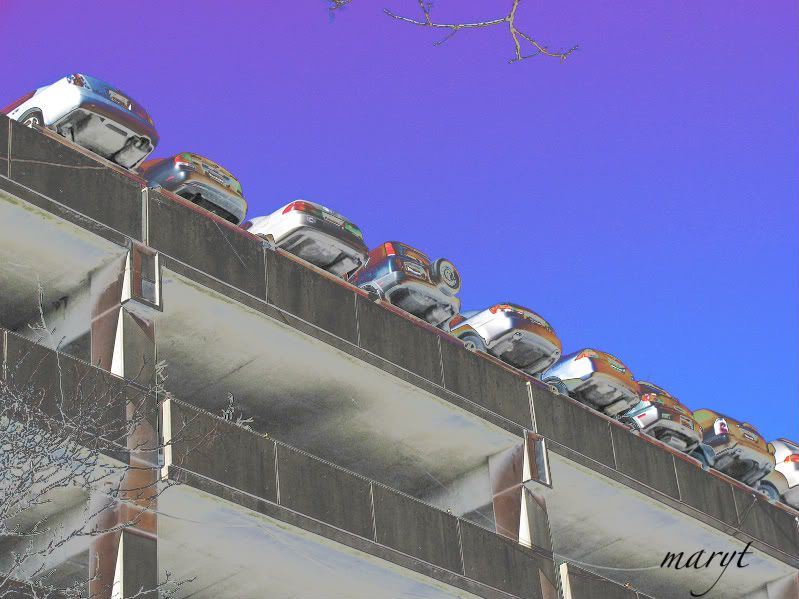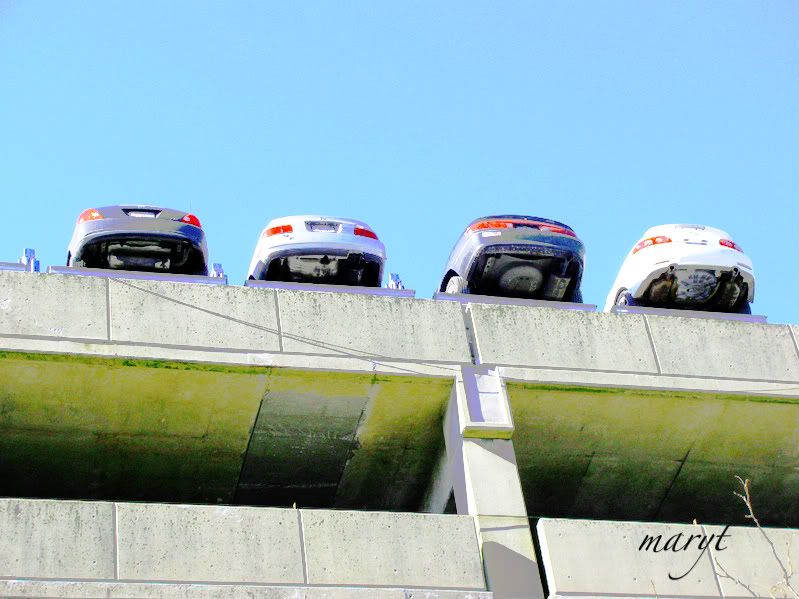 I was in the Bronx this morning. Off Gun Hill Road for an dental appointment. The
top photo
shows the row houses a block down from the Albert Einstein School of Medicine Dental Department at Montefiore University Hospital.
The
other 2 photos
are of the parking facility I use. I happened to look up before I went in the building and noticed the back end of cars hanging over the edge of the top floor just the way you see them in the photos. I could see that there were blocks of concrete that stopped the back wheels from going over the edge, but, gee, there is NO WAY I could park my car like that!
Could you?
Although I live in Queens, the Bronx is just over the Whitestone Bridge, a 5-minute drive for me. Montefiore Hospital is about 20 minutes away.

*Photo-editing: Photobucket.com

So that's
My World for this Tuesday.
Thanks to the
My World Team:
Klaus
| Sandy | Ivar | Wren |
Fishing Guy
|
Louise