It is always incomprehensible to a man that a woman should ever refuse an offer of marriage.

~

Jane Austen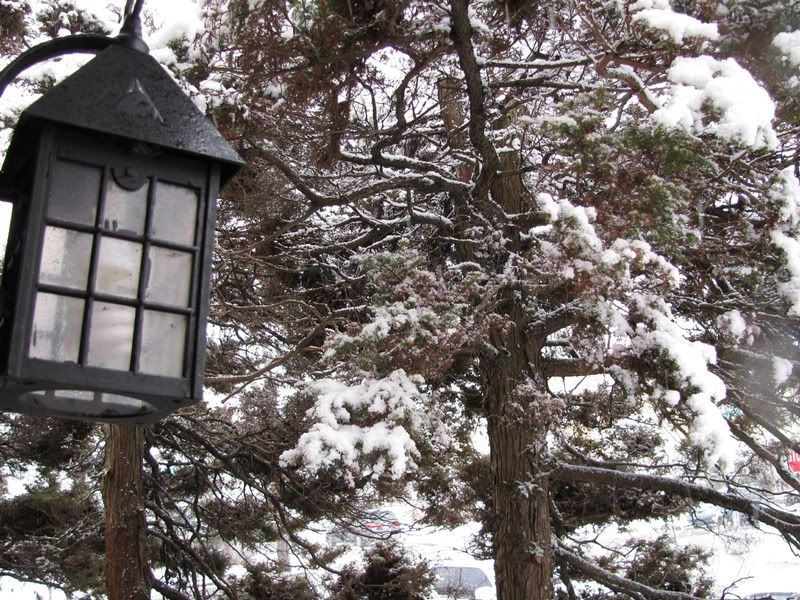 This is a shot right out my side door when it was snowing all day last week. You can see some red of the stop sign on the corner and the red tail lights of the car parked on the next street. On the right you can see a spot of blurriness made by the snowflakes hitting my camera lens.
Jan hosts "Straight Out of the Camera" Sunday. Go visit her at
Murrieta365
to see other participants.

maryt/theteach