Marie at Vintage Postcards - cpaphil hosts

Postcard Friendship Friday

. I love this meme!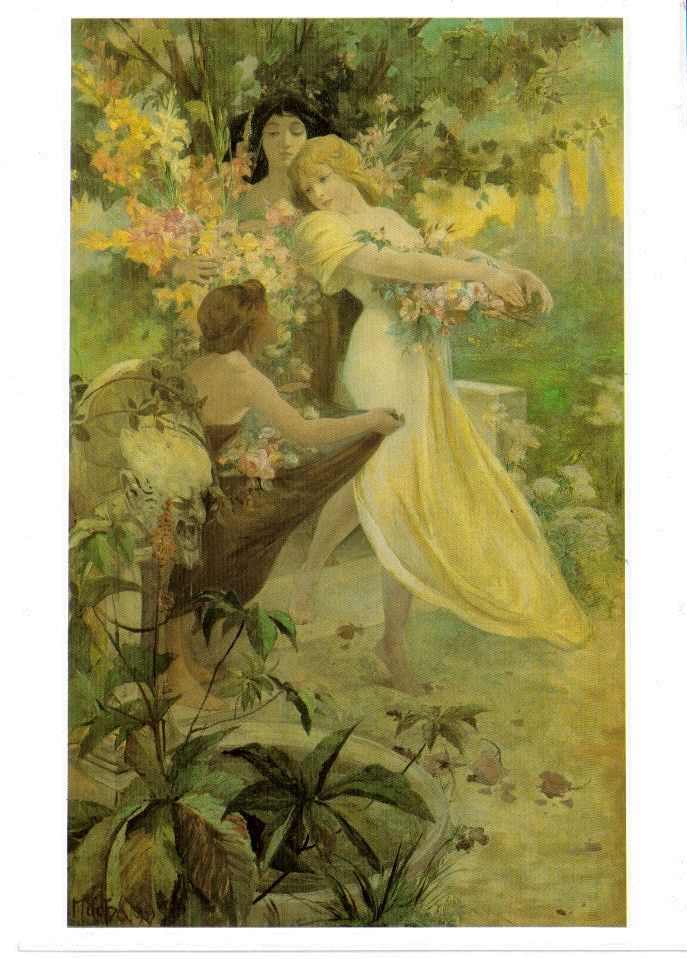 Alfons Mucha Art Postcard ~ From Flower Poster in Christie's Colour Library, London
This beautiful postcard is from a postcard book copyrighted 1993 by the Benedict Taschen Co. in Koln, Germany. It measures about 4-½" x 6-¼" and is in mint condition and unused.
The card is from a poster by Alfons Mucha (1869-1939), one of the first to achieve wide circulation and recognition using this art form. He became famous for his work on posters for the actress Sarah Bernhardt. The art-nouveau stylized woman of the type he created promoted biscuits, liqueur, cigarette papers, and bicycles.
This postcard book is now out of print.
The price of this postcard is $2.95.