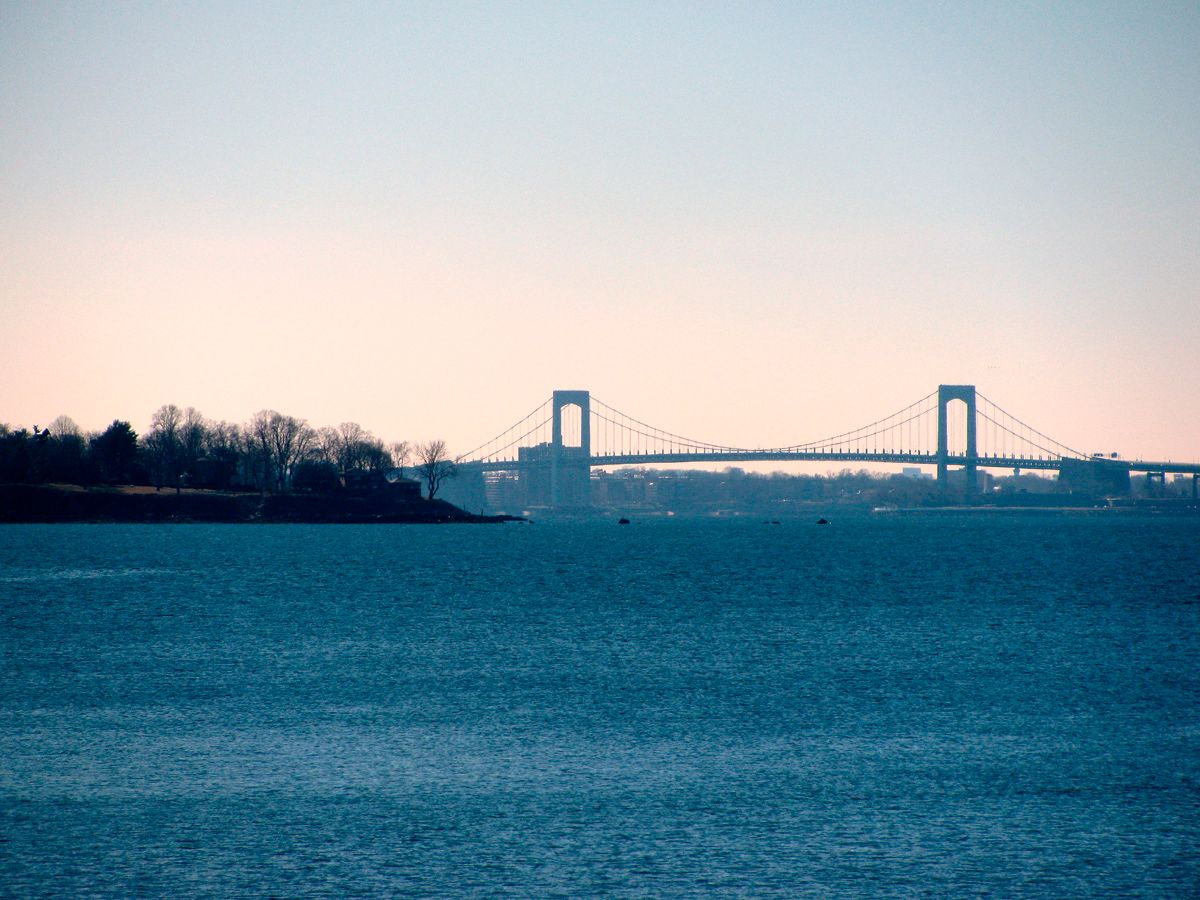 You're looking at the

Throggs Neck Bridge

and the

Manhattan skyline

from

Sands Point, Long Island.



To be honest I probably shouldn't try to take this sort of a picture with my little point-and-shoot digital camera. The subject matter is really too far away...

I tweaked the color and contrast and sharpened the shots a little.