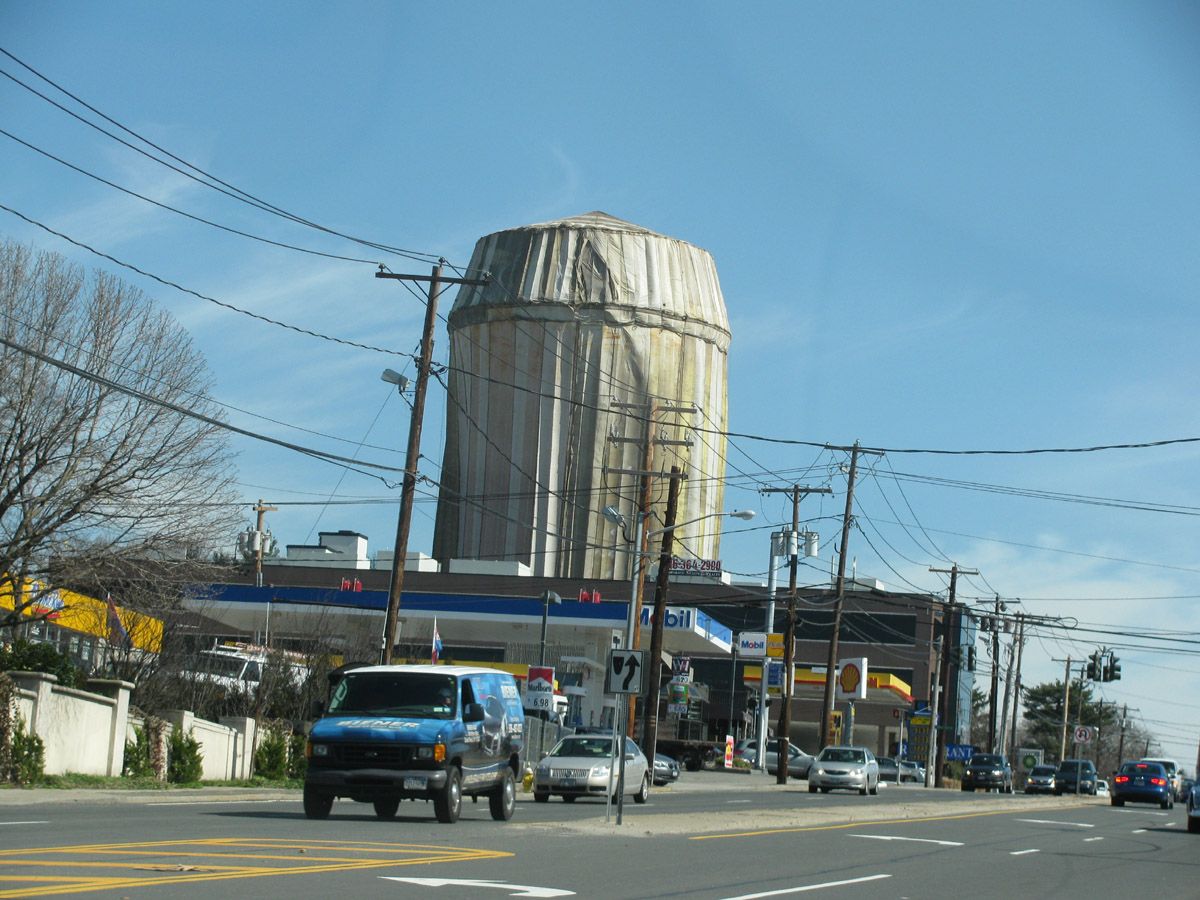 This
water tower
on Northern Blvd in Great Neck, NY is getting a sprucing up for Spring.
I wondered for a while why it was all covered up. Finally I realized that it probably is being scraped to remove rust and it's covered up to keep the rust from flying everywhere.
Interesting fact:
For
pilots
of small, private aircraft,
water towers
are a huge help because:
They are large.
They are elevated, making them easy to see from an airplane.
All small towns have them.
Small towns are nice enough to paint the town's name on nearly every tower!
If you have ever been in a small airplane flying cross-country, you know that from the air, all small towns look the same; it is very easy to get confused. When you don't have a
GPS receiver
,
water towers
make
navigation
a LOT easier!
Thanks to
My World Team:

Klaus
Sandy
Wren
Fishing Guy
Louise
Sylvia